▶️STEAM 20-1000 TL GIFT CARD◀️ AUTO DELIVERY🚀
Share a link to this page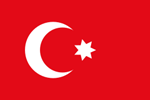 Description ▶️STEAM 20-1000 TL GIFT CARD◀️ AUTO DELIVERY🚀
Uploaded: 01.02.2023 03:22:50
Content: text 16 bytes
✅ BEST PRICE TURKISH STEAM GIFTS CARDS✅ GIFTS CARDS ARE DELIVERED AUTOMATICALLY AFTER PURCHASE! Around the clock 24/7✅ PAYMENT WITH CARD WITHOUT ADDITIONAL COMMISSIONS
🔴 This item is only for Turkish Steam accounts whose account currency is TL (Turkish Lira)
🚀 HOW TO PURCHASE A GIFT CARD:
🔹 Select the desired denomination of the Steam GIFT CARD 🇹🇷
🔹 After payment, you will be sent to the page of our website (your unique code will be verified automatically)
🔹 On the site you will be instantly issued Steam codes
🔹 You activate the codes yourself in your Steam account https://store.steampowered.com/account/redeemwalletcode
🔹 To top up your balance by more than 1000 TL, add a few items to your cart.
❓ I don't have a Turkish Steam account, what should I do?
🔹 There is nothing wrong with that, on the zaplaty.com website, enter in the search "Change region Turkey" and select the best offer.

🔴 After the GIFT CARD has been sent to you, the return of the goods is not possible, even if you change your mind about using the code. Since the goods are sold strictly in one hand. Make sure your account meets the requirements above beforehand.

❓ If you have any questions, please chat with the seller.

🕜 Our support works from 11:00 to 3:00.