AnyReader easily copy CD DVD LAN HDD floppies, and so f
Sold 1
Refunds 0
Good feedbacks 0
Bad feedbacks 0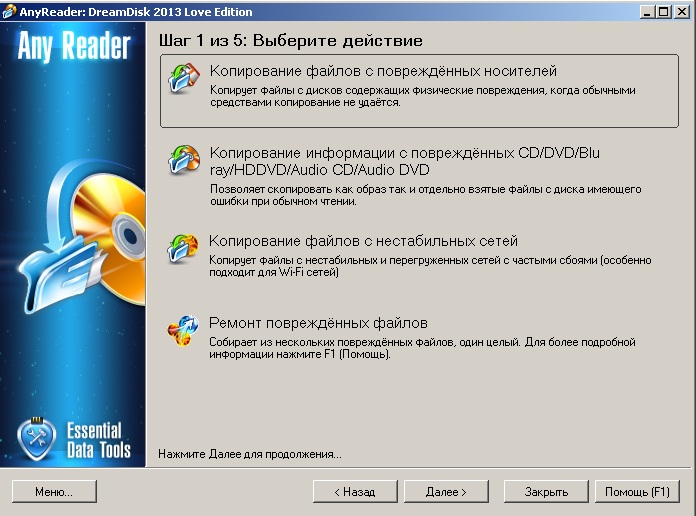 The program is designed to copy data from any plohochitaemyh or damaged media. AnyReader quickly and easily reads the data from the CD / DVD drives, LAN and Wireless LAN, memory cards flash, HDD, floppy disks, ZIP disks and other
AnyReader uniqueness of the program is the ability to continue reading / copying the information after any read errors or loss of compounds in different types of networks (especially true for networks of Wi-Fi).


When your computer is unable to correctly read the data from a damaged disk it will abort and delete the part of the file it has copied.

AnyReader confidently reads corrupted data from any type of media, even when copying a standard method failed. The program has the ability to specify the number of attempts that will read files from the media, with varying degrees of damage.


Features AnyReader:

* Reads data from damaged disks;

* Allows to copy files from damaged CD / DVD discs having broken * scratches or sector;

* The maximum number of attempts to read damaged files;

* Can copy data within an unstable network, allowing to continue recording * after disconnection (LAN, Wi-Fi, Bluetooth);

* Supports copying of files of any size;

* Easy to use.